SOME WORDS ABOUT OURSELVES – GETTIVITY
Your leisure is our passion!
With only a promising idea in our bags, we booked a one-way ticket to La Palma in April of 2019.
But why La Palma?
First, it was a pragmatic decision to choose this island. After our A level exams, we needed some downtime and favored Spain for this. Looking for a vacation rental suitable for our financial scope, we found something on La Palma. There, we had discovered an inexpensive vacation rental matching our expectations. We quickly booked, and what was probably one of the most beautiful times in our lives started. We lived on the sunny island for two months. With our rental car, we discovered the island and found unique places, beautiful beaches and fascinating landscapes. We also got to know the friendly, open people and the tasty cuisine of La Palma.
It quickly became clear to us that La Palma is a special island. Every day, we fell a little more in love with this small island amidst the giant Atlantic Ocean.
From our home city of Berlin, we went to the small town of Görlitz to study there. Having received our Bachelor's degree in tourism management, we started our career at a small, local travel business in Cottbus. Now we are at our long-term destination – La Palma.
We have been to La Palma many times before, for private and for business reasons. Each of these stays strengthened our resolve to create individual, high quality, dynamic leisure opportunities on La Palma.
Turn your leisure into an experience in your holiday into something very special – and always find the ideal gift for your loved ones.
With lots of ideas, insider knowledge, responsible partners, attention for details and enthusiasm for the island, we have created a great, constantly growing portfolio of opportunities for you.
After three months we started on Tenerife and La Gomera and expanded our offer.
See for yourself and let yourself be inspired. We look forward to your bookings and remain with sunny greetings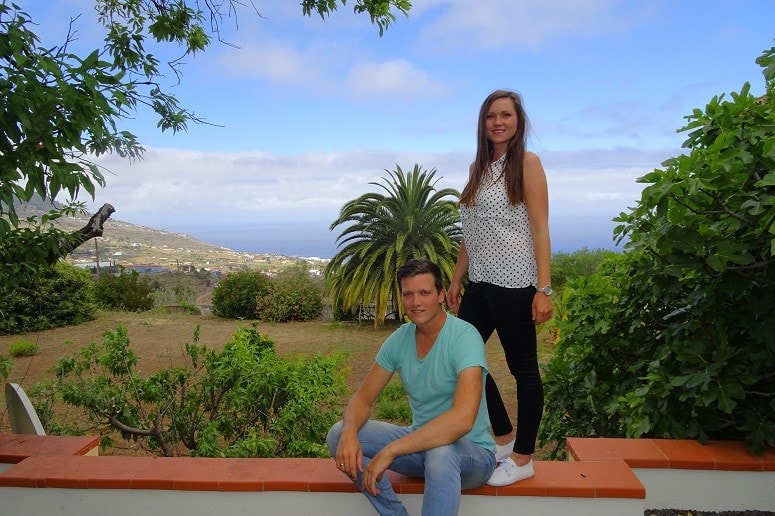 Hannes & Franzi
Your gettivity-Team